On wednesday I got a whole bunch of Vallisnerea from a friend who did some pruning and thinning out on his aquarium.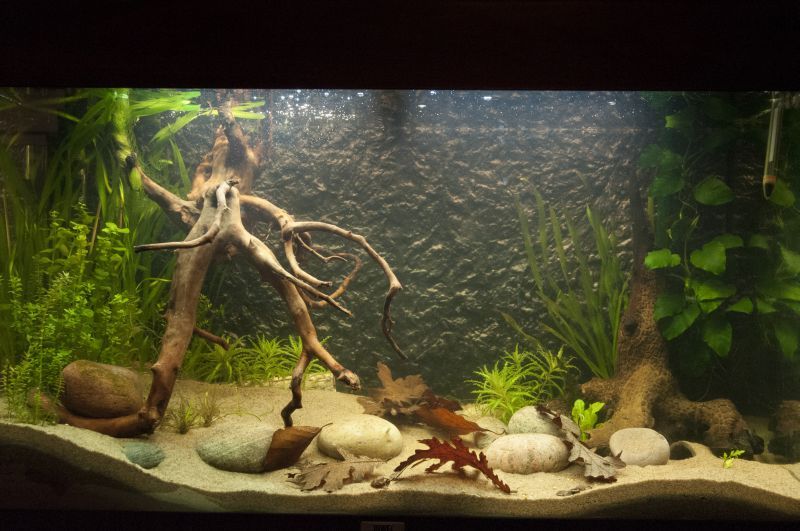 I'm using most of that to keep the heater hidden. I really like the contrast between vallis and anubias in the right corner. I've fastened that anubias using cable ties which I just pushed into the background.
Tomorrow I intend to buy some echinodorus for the space under the branch and start tying plants to the branch and then the first phase is just about finished.