Looks like today won't be nearly as nice as last sunday when it was sunny enough to go to the beach at Zandvoort. Sunny enough that it was nice and warm in a sheltered spot behind a dune and my daughter managed to get her nose a bit sunburned. Still chilly wherever the wind could get at you.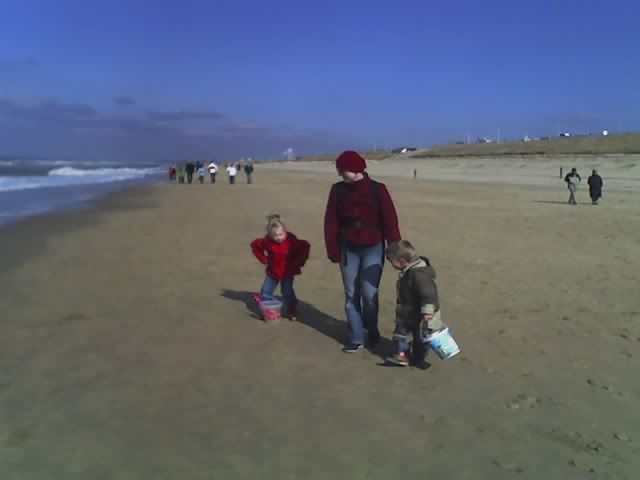 (picture taken with my motorola v3 phone)
Also, tomorrow is my wife's 31st birthday and in this culture that means a lot of visiting family today. With any luck I'll find the time to take my son to the
Groenendaal "

kinderboerderij

"
to feed the pig there some scraps but I won't be able to do much else today. Not that that's bad since the weather is lousy and I haven't seen a lot of family in a while :-) While googling for a translation for
kinderboerderij
I came across this nice description of
dutch (sub) urban living
.